Posted by Joan on Jul 23rd 2020
Earlier this month I opened a new exhibit, "Pieces to Masterpieces" at Q Gallery in downtown Stevens Point. The exhibit runs through August... AND I am working on revamping my website.
The show is terrific, if I say so myself...features 60+ new pieces (some of which are on the Q Gallery online store). My partner in the show is fabric artist, Pat Gaska, whose quilting is amazing. We both have coronavirus related artwork. Mine are sterling (and pearl) earrings that describe the virus as a thinking thing.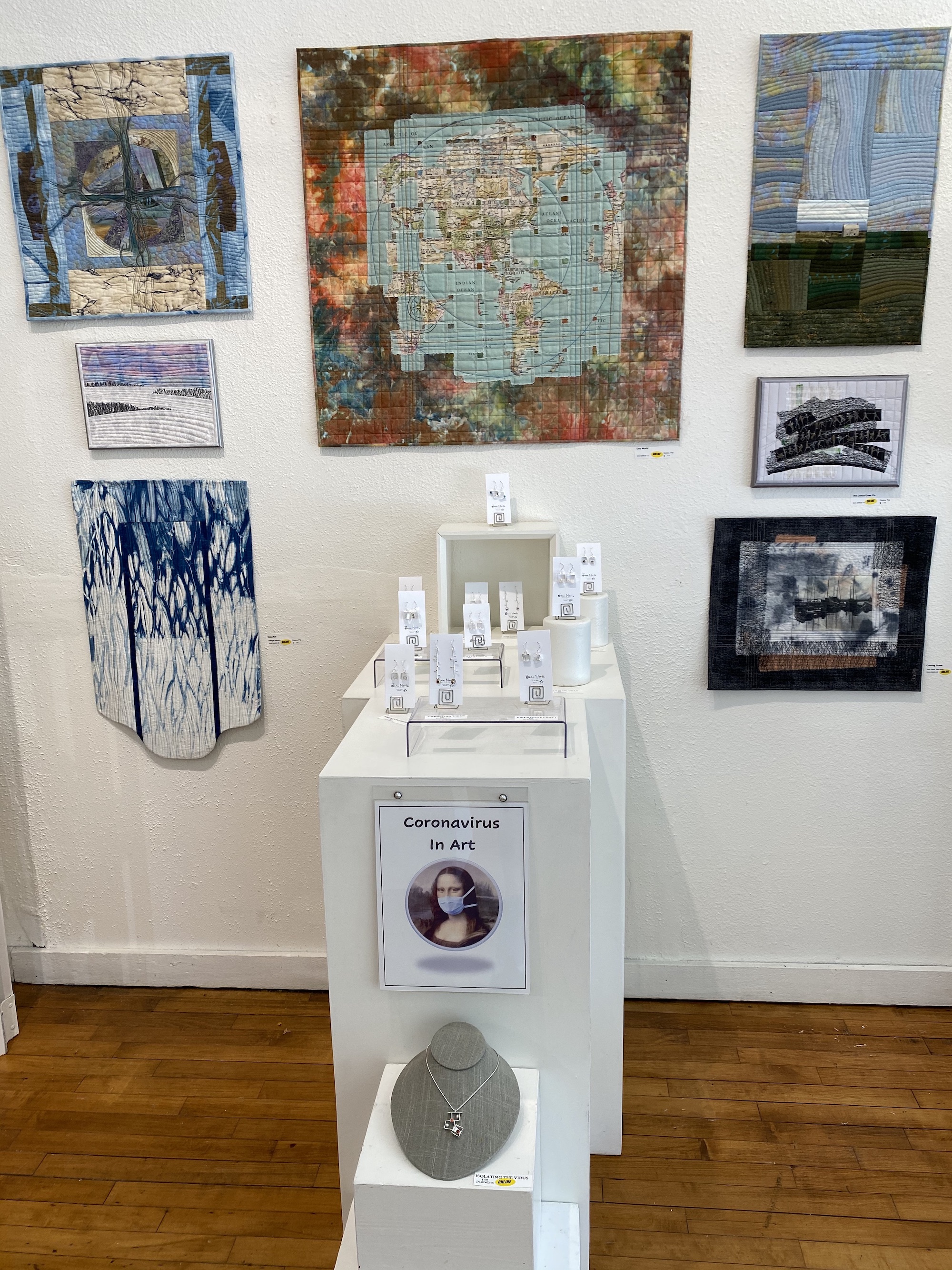 More about the new, improved, updated, capable of sales website later.